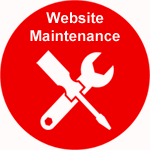 Please note: Important maintenance updates for CerealsDB will take place on Monday 27th January 2020 from 9am GMT for approximately 2 hours. There will be some disruption to CerealsDB web services during this period.
BLAST Search the WGS w7984_Meraculous Scaffolds (Mar28 build)
This is the Whole Genome Shotgun assembly of the wheat line 'Synthetic W7984' available from the European Nucleotide Archive (Accession PRJEB7074).
If you use the information generated from this BLAST page, please cite the following paper:
Chapman J.A, Mascher M, Buluç A, Barry K, Georganas E, Session A, Strnadova V, Jenkins J, Sehgal S, Oliker L, Schmutz J, Yelick K.A, Scholz U, Waugh R, Poland J.A, Muehlbauer G.J, Stein N and Rokhsar D.S (2015) A whole-genome shotgun approach for assembling and anchoring the hexaploid bread wheat genome. Genome biology, vol. 16, no. 1, p. 26 doi:10.1186/s13059-015-0582-8
The paper can be downloaded here.
---
---
Based at the University of Bristol with support from BBSRC.


Maintained by Paul Wilkinson.

-->